Flowers are a beautiful way to brighten and enlighten up any occasion. Thanksgiving is one such day which is unfulfilled without flowers around.
Thanksgiving is not just a day but a tradition that many follow to express gratitude for the harvest and other blessings. People in America and many parts of the world believe Thanksgiving is a harvest feast shared by the English colonists of Plymouth and the Wampanoag people since 1621. A national holiday like this is particularly laden with meaning and symbolism. Thanksgiving is not just about turkey, stuffing, potatoes, cranberries, or pumpkin pie; thanksgiving flower arrangements also play an equally significant role.
Flowers are a beautiful way to brighten and enlighten up any occasion. Thanksgiving is one such day which is unfulfilled without flowers around. Flowers add a special gesture to the occasion. All you need to do is understand which flowers are the most appropriate ones to decorate and send to dear ones on Thanksgiving.
What colour flower to choose for Thanksgiving?
When ordering flowers for Thanksgiving, remember that your flowers should convey all those delicious autumnal vibes that make Thanksgiving so delightful. Consider choosing orange, yellow, brown, and red blooms. Colours such as these enhance the magnitude of the occasion, making the recipient feel happy from within. Send Thanksgiving flowers to your loved ones with Flowers Delivery Virginia Beach VA, a wonderful and convenient service.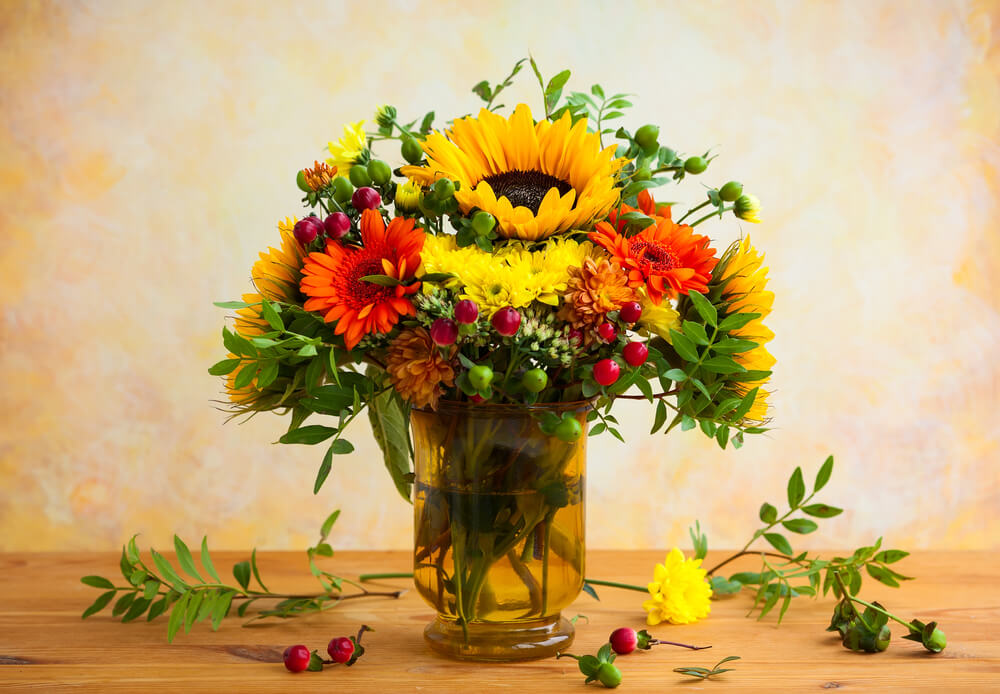 Select the right bloom
There is no doubt that choosing flowers for any occasion can be difficult because every flower is gorgeous. Like other occasions, there are certain flowers which are only appropriate for Thanksgiving. The red carnation, orange rose, yellow lily, sunflower, and yellow lily are featured in Thanksgiving arrangements across the United States. Potted succulents and cacti are also great additions to any Thanksgiving meal. Thanksgiving Flowers Virginia Beach VA provides not only the right Thanksgiving flowers but they also guide you regarding what to Consider when sending the right Thanksgiving flowers.
Order thanksgiving flowers in advance
Ordering flowers in advance is always a safe choice. Keeping time in hand will help you in making wonderful choices. You can still customize flowers based on your preferences if you order them early enough so that your choices won't be limited. Florist Virginia Beach is a stop where you get huge variety of desired flowers for Thanksgiving.
Send bouquets and arrangements of flowers in baskets or vases
Thanksgiving is an occasion which represents love and gratitude towards one another as well. Whenever you are sending flowers to your near ones on Thanksgiving, remember to order or buy flower bouquets and arrangements in baskets or vases. When the receiver receives your flower, they will be able to decorate it immediately. Consequently, this will not only make their house look amazing but also remind them of your heritage every time they see the flowers neatly displayed in a vase or arranged in a bouquet.
Add a special message along with the flowers
Although flowers speak for themselves, there are also times when you need to take a step forward to be more expressive. Adding a personal message to your thanksgiving flowers makes a big difference. Don't miss this opportunity to express your gratitude to that special person in your life. This small thank you note along with the flowers will make the bouquet more memorable for the receiver. Also, the note with the message can be preserved even if the flowers cannot.
So, celebrate this wonderful day of gratitude with one another and express thanks to the things you hold dear in life. If you have questions regarding flower selection on Thanksgiving, browse daughtersflowers.com and get the right help and advice from their team.