A moment that changes one's life, a new chapter and a transforming feeling. But his transition comes with its own set of challenges and struggles.
Becoming a mom is described to be a life altering experience. A moment that changes one's life, a new chapter and a transforming feeling. But his transition comes with its own set of challenges and struggles. Here are a few flowers that work best for new moms and cheer them up. Celebrate their new beginnings with appreciation for their constant efforts. Some of these are also ideal for Flowers for new baby, here is a lovely list ahead-
Sweet Hydrangeas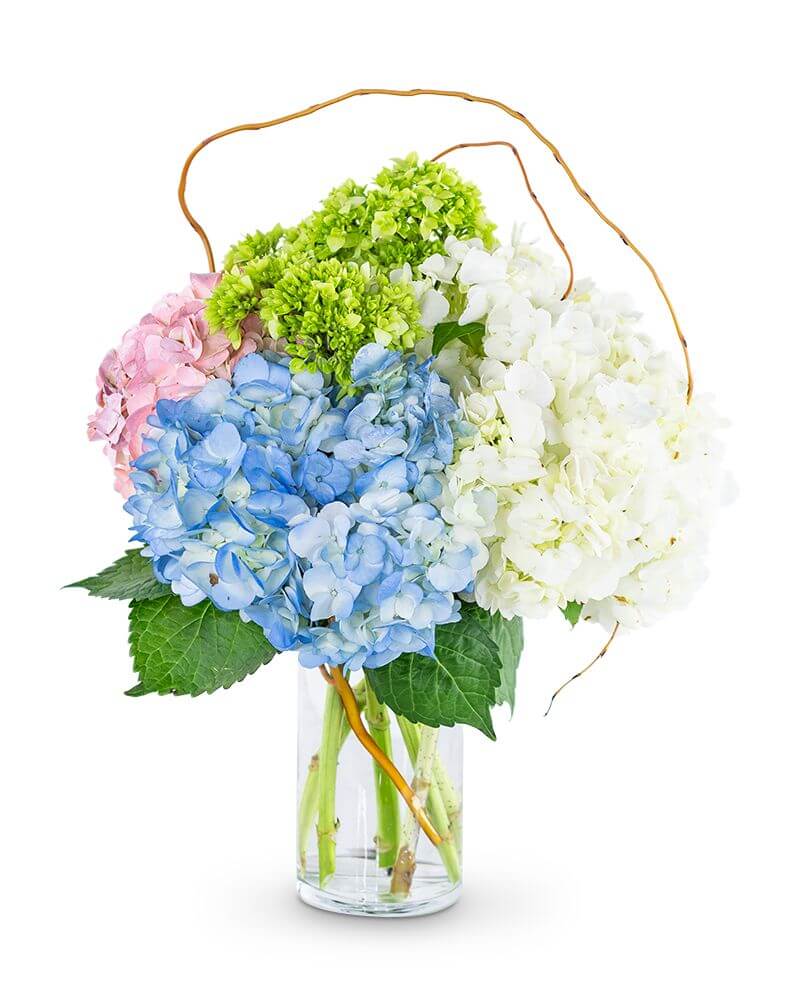 Hydrangeas are great for welcoming a baby because out of the limited blue color in the flower world, hydrangeas are the perfect baby powder blue. For this bouquet you would need a bunch of blue hydrangeas, along with pink, white and lime green. These are almost all hydrangea colors, this is a super fresh looking bouquet which will work for both mom and the child. A rather gender neutral flower bunch which is even better, with all the colors this becomes a bright bouquet that will last you long enough to remember all the moments throughout your journey of becoming a mom.
Bellini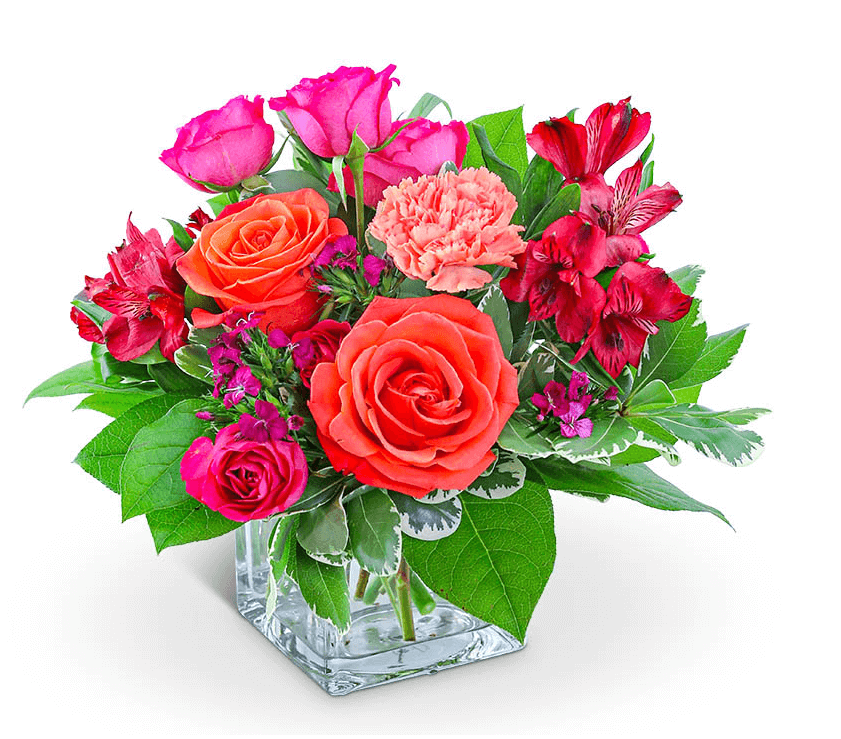 This is a simple yet gorgeous bouquet with once again vibrant flowers and a popular flower rose. You will find here roses in red, orange, hot pink and of two kinds the regular ones and spray roses. Light pink carnations, red alstroemeria and dianthus. A short square clear vase for a complete look. You can find this at Virginia Beach florist and order these. Red roses are a universal symbol of love, orange ones represent warmth and pink ones are for femininity. All of which is needed in abundance by new moms.
Anthem of Peace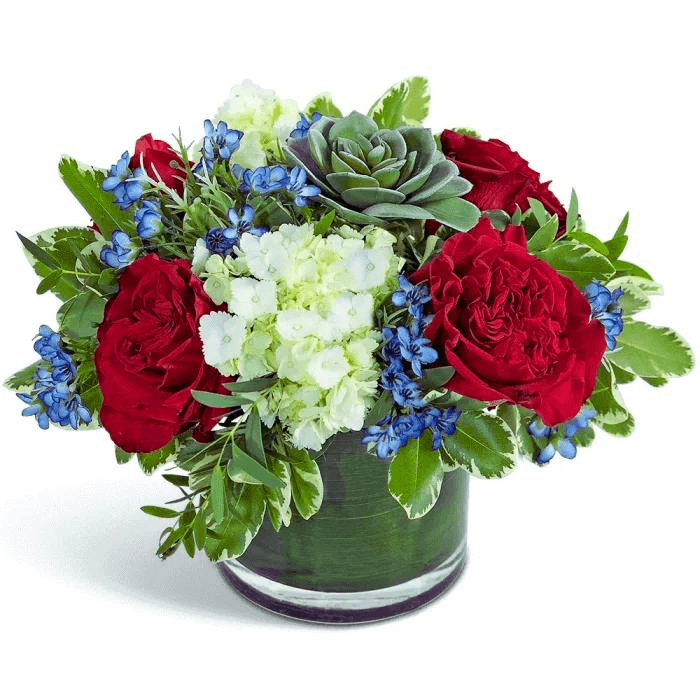 Another small size bouquet that has the perfect combination of colors with reds. Blue and white. The flowers you would need here are Hydrangeas in white, red roses, carnations, blue filler flowers. This has a cylindrical glass vase lined in with a leaf in deep green. This bouquet is once again gender neutral and also amazing for parents, if you want this to be bigger then go for a premium arrangement that would be even bigger and so much better. Red carnations represent admiration making it appropriate for new moms since they deserve all the appreciation in the world.
Loveswept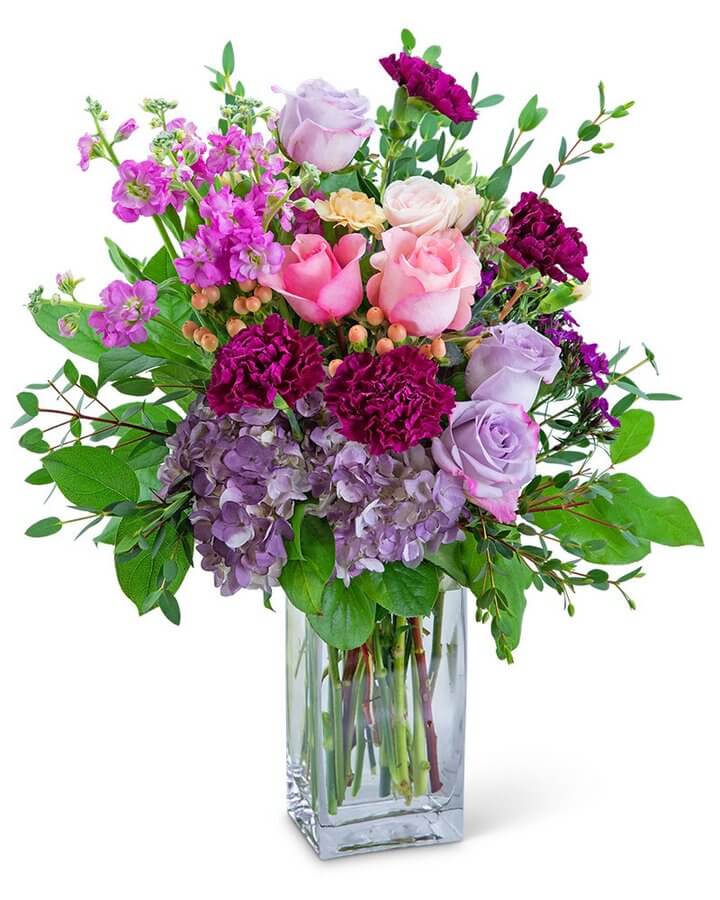 This bouquet is a purple themed one, purple is a lovely color and is super trending these days. In this bouquet you will get purple roses, hydrangeas, carnations, light pink roses, hypericum berries in peach and dianthus all together in a structured glass vase. The color purple symbolizes nobility, royalty, luxury, ambition and power. You can order New Baby Flowers online and surprise new moms with a bunch of fresh flowers.
Daughters flowers bring to you flower delivery in Virginia Beach with flowers for new babies, mothers, and all different occasions. Get yourself a bunch of flowers or surprise someone else. It is just awesome to make people smile. Do it with flowers and make it memorable forever. Still thinking, hurry up and order now!